Democrats operated as if they had received the mandates from voters in 2020, when only 78,000 votes settled the presidency
Political analyst Charlie Cook told audience members at the 2022 National Conference of State Legislators (NCSL) Summit that Americans are living through the most divided time in domestic politics right now. We are so divided, he said, that trying to predict politics in 2024 is "just making stuff up."
Cook, founder of The Cook Political Report, said the intense divide is close and even. He explained that in the 2020 presidential election, six states came within a point and a half of deciding who won the electoral vote, and about 78,000 votes settled the presidency.
Additionally, Cook added that only twice in the past 100 years have House margins been this close.
One of the contributors to the escalating sense of division is a deep distrust of the other side, Cook said. He pointed to a recent poll, which indicated that 82% of Republicans think socialists have taken over the Democratic Party, and 80% of Democrats think racists have taken over the Republican Party.
Cook said: "Politics was stable, then 30 years ago it completely changed. There were tons and tons of conservatives who identified as Democrats and tons and tons of liberals who identified as Republicans, and that moderated the tendencies on both sides to leave. But then, in the 80s and 90s, the ideological sorting began.
"We started creating ideological silos that increasingly divided us. There were at least a dozen Joe Manchins, but now he stands out because each side has become so ideological. Because we've become so ideological, it doesn't take much to swing political control.
Cook added that the idea that "all politics is local" has disappeared. "Now people vote for the party, not the person." As a result, the midterm elections are a referendum on the incumbent, but research also shows that voters are fickle and engender buyer's remorse. And then state lawmakers pay the price.
Cook said a drop in turnout in the midterm elections is expected for November, but the question is how much that will drop on each side.
"There's a good theory that people will be annoyed [due to the overturning of Roe vs Wade]but the polling data does not confirm this. »
Cook's predictions
In trying to predict which party will control Congress after the November election, Cook said there were several reasons why he thought Republicans had a chance of taking control of the House.
First, consumer confidence is down. In the last University of Michigan Consumer Survey, Cook said consumer confidence was the lowest in its history.
As a result, Cook said it's no surprise that President Joe Biden's approval numbers are down, according to Gallup.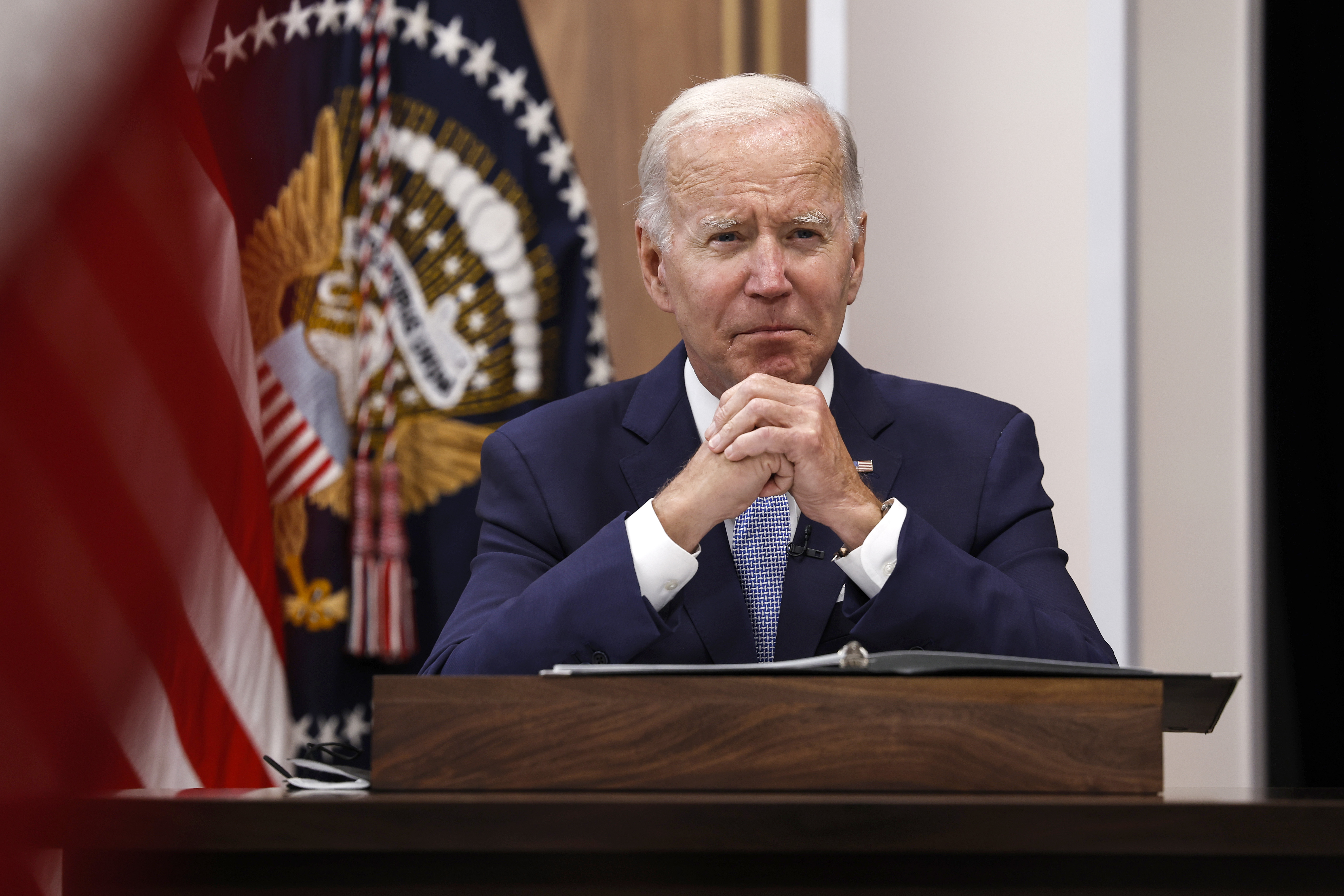 Cook said only 5% of Republicans approved of Biden, and in general, Biden's approval began to decline in July and August 2021 due to three main elements: the fall of Afghanistan, growing concerns about the inflation and Biden's failure to pass bipartisan legislation. in Congress.
As for the Infrastructure Investment and Jobs Act that eventually passed, Cook said it took seven and a half months because there was no bipartisan support. When it was finally adopted with bipartisan support, it was half the original size. It didn't help that, for a time, he was held hostage by progressives in Biden's own party, according to Cook.
Cook added that major legislative packages like Build Back Better appear designed to push back Republicans. As a result, Biden averages 41% approval.
Cook added that there is a misconception about Biden's approval rating, however. Cook said: "It doesn't keep going down, it's down and now it's fluctuating."
Cook said Biden and the Democrats acted as if they received mandates from voters in the last election. Cook said they did not review the number of seats they control in the House and Senate.
For example, Cook pointed to the 2021 stimulus package and said Democrats made the mistake of thinking, "The danger is not too great; it's too small. Cook said Democrats ultimately passed a stimulus package five times larger than Obama's and "it was way, way too big and risked leading to inflation."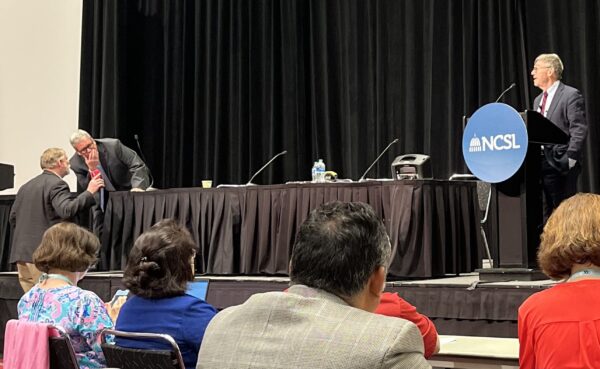 Yet for November, Cook does not see a red wave of biblical proportions for the House. He said there was less competition for technical reasons of less growing space and redistricting. But the Senate will be interesting, the analyst said.
Cook said that although the Democrats have four decent starters, the year hasn't been good for them. Conversely, the Republicans have problematic candidates but a good year. "Politics is becoming more and more parliamentary," Cook said. "How much can you suck [as a candidate] but still win?